LIVING AT ELEVATION
new premium apartments in Northcote, Auckland.
Elevation will be a landmark development in Northcote.
The two buildings, Onepoto and Onewa, rise to six levels, and between them will contain 183 apartments, ranging from one to three bedrooms.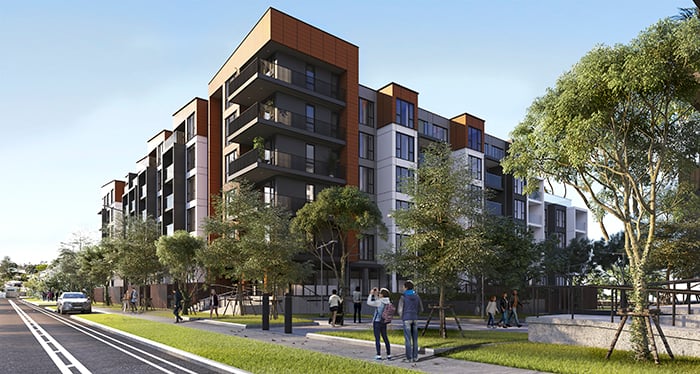 The goal for Elevation has always been to build more into every aspect of the two six-storey buildings. Apartments where those luxurious extras come as standard. Where quality is found in every little detail. Common areas and grounds where unexpected amenities make life far easier and more relaxed.
Even the location has more to offer. Ten minutes from the CBD, everything is so close, from great shopping to delicious food, from established parks to popular beaches. First-rate schools, fantastic transport links and the North Shore's laid-back vibe complete the story.
WELCOME TO MORE
Around you will be lots of people like you, living the same easy-going lifestyle.
So, welcome to Elevation, welcome to 'the life of more'.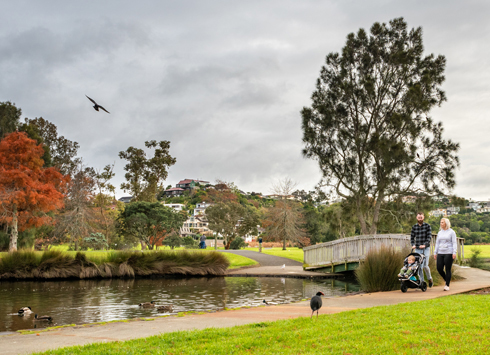 More for families
From the start, Elevation has been designed with families in mind.
This meant providing two and three-bedroom options at the right price. It meant designing in the resilience you need in a family home – strong, durable materials, and highly resistant finishes that can take a few knocks.
Walk to early learning centres and local schools, explore domains with bike trails and native bush, swim at the safe North Shore beaches – all these make for a great childhood.
But what about when you want a little time out? You'll pop down to the café, or up to the roof terrace for some fresh air. If you want to work in peace, there's the lounge/library a popular community space.
That's what makes Elevation so much more family friendly than other apartment buildings.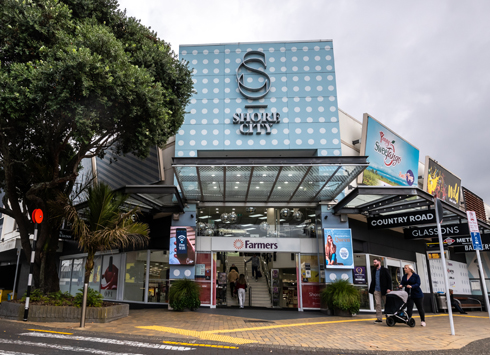 More for first home buyers
When you buy your first home, you want to make as few compromises as possible. That's why Elevation is so right for you.
You're right on the city's doorstep, while the laid-back North Shore lifestyle is equally close. There are dozens affordable places to eat nearby, but if you want a quick meal at home, grab something from downstairs.
Every kind of exercise is available nearby. Gyms, pilates studios, swimming – along with two domains for runners and walkers.
In your apartment, you find a level of specification and quality of design and finish you might not see elsewhere at these price points. Note the underfloor heating in the bathroom and the wool carpets in the bedroom. Your up-to the-minute kitchen features the latest Fisher & Paykel appliances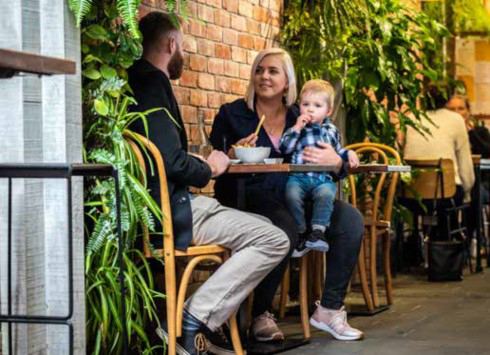 More for right sizers
Right sizing may mean living within a smaller footprint, but that does not mean a smaller lifestyle. Elevation proves the point.
Here you have a home where you'll be proud to welcome your friends. But you'll also be able to take them down to 'your' café, to share a treat.
There's a delightful walk up the greenway to Northcote Mall. There are also two domains to exercise in. To stretch your legs a little further, there's nothing like Takapuna Beach with the morning sun coming up.
The resident community will also make Elevation a special place to live. The common areas will be a big part of this. Whether it's the café, the roof terrace, or the greenway playground area – the grandchildren will love that – or a special event in the lounge/library, here's a place to be closer to people and get more out of life.
A HOME WITH MORE,
FOR A LIFE WITH MORE
From day one, Elevation has been about 'more'. Where lots more comes as standard, there's more quality throughout, and there's more lifestyle to enjoy.
NORTHCOTE – SO MUCH MORE TO OFFER
Northcote may be one of Auckland's best kept secrets, but it won't stay that way for long.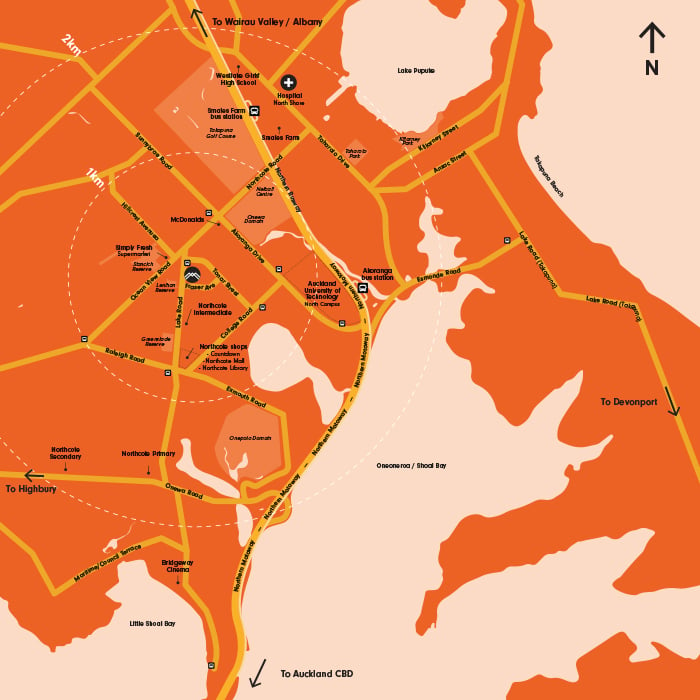 Where can you live so close to the city, with all its opportunities for work and play, and still enjoy a laid-back lifestyle that is all about beaches, parks, sports, great shopping, and casual dining out? Northcote unlocks both the city action and the North Shore lifestyle like nowhere else. The Viaduct, Wynyard Quarter, Takapuna Beach, North Harbour Stadium, Albany, they're all so close.
What's more, Northcote is only going to get better. There are great plans for the suburb, many of them underway already. In a few short years, Northcote's classic mall will have been transformed, you will be where everybody wants to be.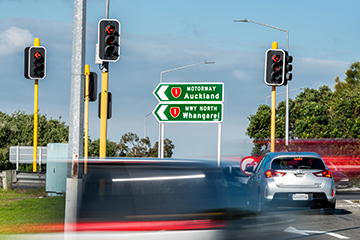 Connection
Here's a secret – you're as close to the CBD as many of the inner-city suburbs. Get on the motorway at either Northcote Road or Onewa Road, and you're in the heart of the city within 10-15 minutes, depending on traffic.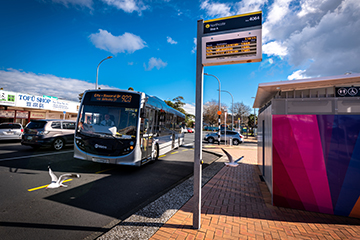 Public Transport
Two major bus routes run past your door, taking you to Birkenhead, Takapuna or Smales Farm. At Akoranga and Smales Farm you can connect directly with the city-bound Northern Express.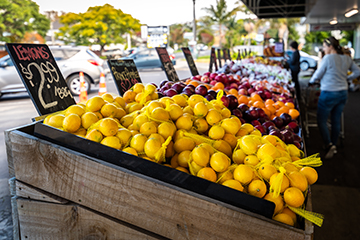 Shopping
When it comes to a variety of shops, Northcote Central is hard to beat. More than 90 retail outlets are found in this classic mall, which also has 600 carparks. (Of course, you'll often be on foot, as Elevation is only a short walk away.)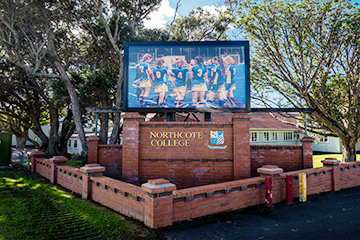 Schools
Living at Elevation you'll be well served by the local schools. You're zoned for Northcote Primary and Northcote Intermediate schools. Secondary school pupils go to Northcote College, which is within walking distance on Onewa Road.
THE DOMAINS
Elevation is within easy walking distance of two of the best-known reserves on the North Shore. With their open fields, pretty lakes and established woodlands, Onepoto Domain and Onewa Domain have been favorite haunts for generations of Aucklanders.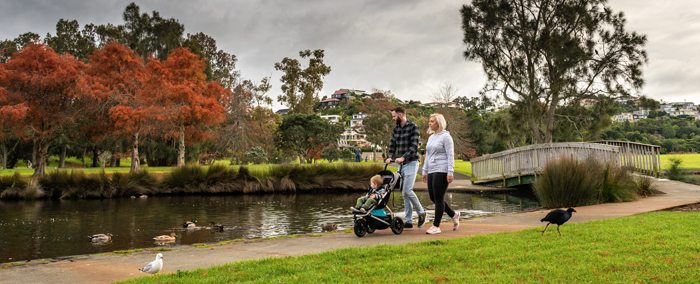 Onepoto Domain
Onepoto is the larger of the two domains, with two small lakes nestling amidst playing fields, walking and cycling tracks and wetland/bush areas. Enthusiasts of model sail boats and radio control boats make frequent use of the lakes, while other visitors enjoy the duck ponds, adventure playground, barbecues and picnic spots.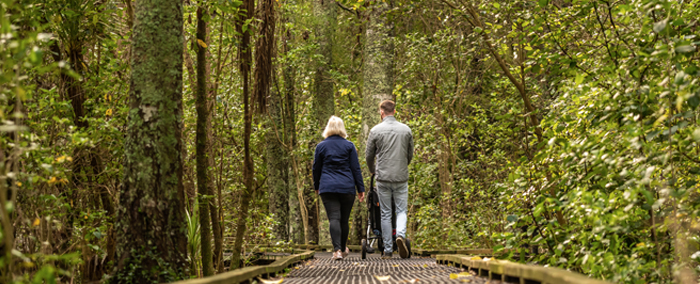 Onewa Domain
Home of the North Shore's largest netball centre, Onewa Domain also hosts other sports including rugby, cricket and athletics. Smith's Bush, with its broad walkways, is popular with joggers and walkers. International sports teams can often be seen training on its playing fields.
ELEVATION NORTHCOTE - MORE THAN AN APARTMENT
Elevation is far more than two conventional apartment buildings, parked alongside each other. Onepoto and Onewa are enriched buildings, designed to be lived in and enjoyed as much as your apartment.
Let Elevation take your life to a new level.
Six levels high, looking out to Rangitoto and across to Auckland's Skytower, Elevation will take your life to a new level.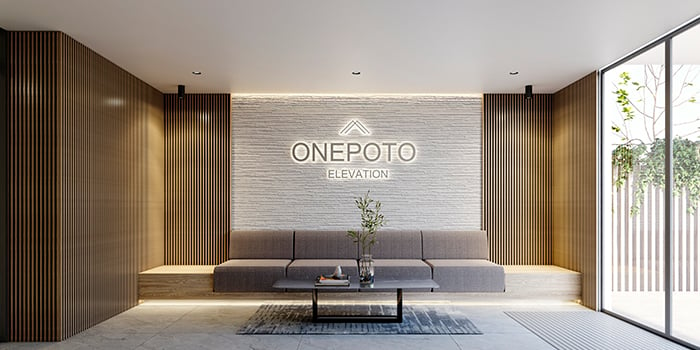 Not only will these apartments offer more floor space. Thanks to an innovative design and build approach, they will be more highly spec'd than others found at similar prices. You'll find far more is included and the quality is so much higher. Ovens, dishwashers, fridges, washer/driers, heat pumps, these are all standard in many apartments at Elevation.
What makes Elevation unique doesn't stop at your apartment door. The two buildings will feature some amazing lifestyle amenities, which will be for all residents to share and enjoy.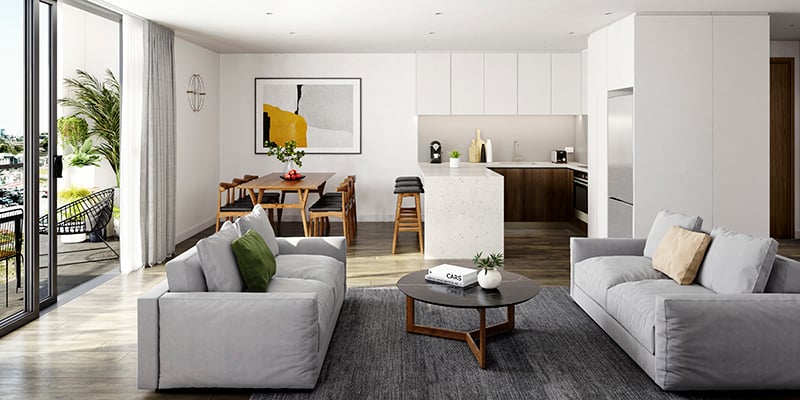 Floor areas equal to or better than similarly priced terrace homes.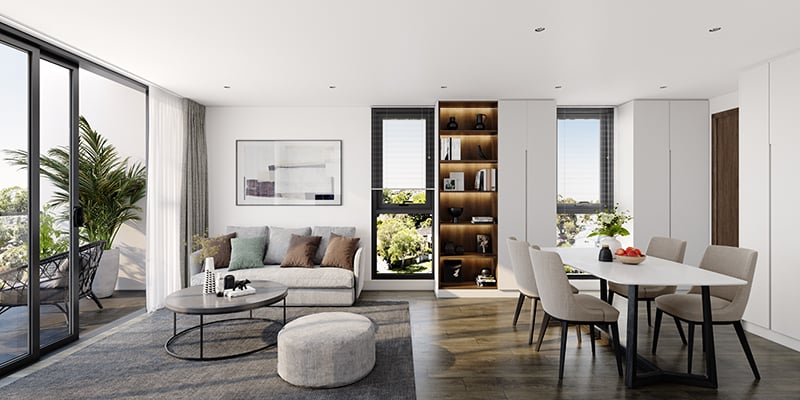 Feature shelving in the living areas for books and displaying prized objects.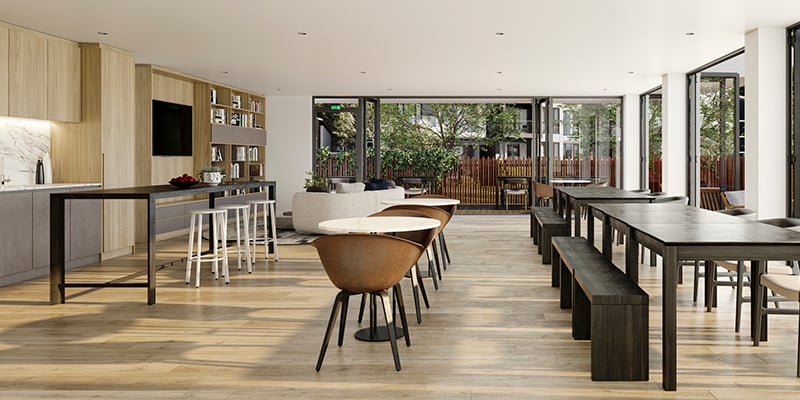 The common rooms will be great for birthday parties, family get togethers, activities organised by residents, and there will also be a desked area..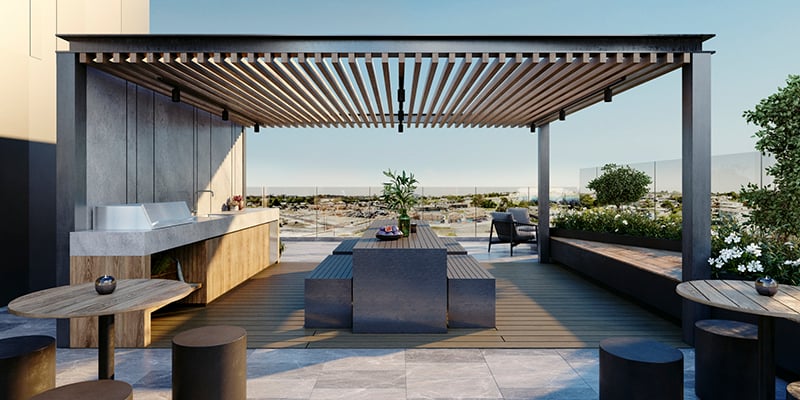 Each building will have two roof terraces, one for getting together to barbecue and share a meal, the other for enjoying some fresh air and sun.
Elevation is being developed by a team with unique strengths that combine international experience and local expertise.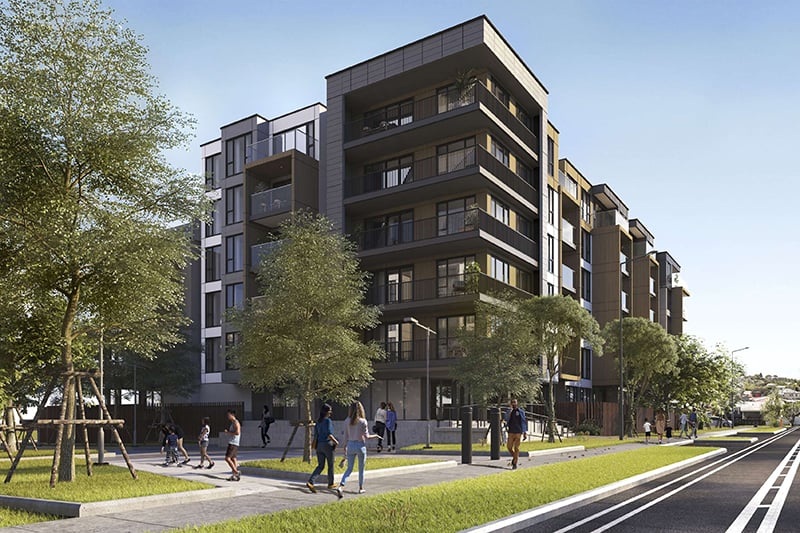 Elevation's 'Next Generation' apartments challenge many of the ideas and conventions that have dictated how apartments have been designed and built over the last 20 years.
The more you think about it, the more there is to like.
Brand new apartments incorporating the latest design thinking and appliances.
Proven modular build approach gives you more quality throughout.
More creature comforts, liked underfloor heating, heat pumps and floor to ceiling tiles.
Fantastic shared terraces, community rooms and gathering spaces make Elevation so much more than a home.
Brilliant location for getting to the CBD and the North Shore lifestyle, by private and public transport.
Fast growing, vibrant area, with great schools, green spaces, strong community and lots to do.
Register your interest now
Visit the Takapuna Display Suite
445 Lake Road, Takapuna.
Open Wednesday to Sunday 11am
to 1PM or by private appointments.
Elevation Northcote Development
209 Lake Rd,
Cnr Fraser Ave and Lake Rd,
Northcote